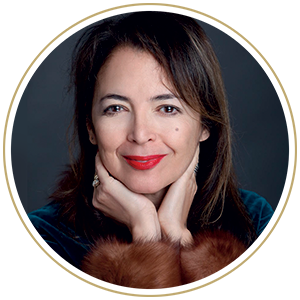 Madam Creezy Courtoy is an historian and anthropologist specializing in perfume. She is also founder and Chair of the non-profit International Perfume Foundation whose mission is education, protection and preservation of perfume heritage. For her project The Perfume Roads, Creezy Courtoy received UNESCO's high patronage.
The story of human civilization is told in thousands of books, but never before told through the amazing world of perfumes, and brought to life in a unique and magnificent architectural wonder: AUTUR CITY is an inspiring hotel and residential tower complex like no other in the world, an iconic building in the shape of a perfume bottle.
Complimenting this are attractions and services that are created in such grandeur for the first time ever: perfume theme restaurants, cafes, residences, spas, diving lake, shopping mall, the Autur Park where visitors cross 12 parts of the world on The Perfume Roads discovering the history of perfume through sight, sound, smell, and taste. To top this experience, Autur City also has a perfume institute & research center, and much more.
We are proud to bring this unique, elegant, and innovative entertaining experience of luxury and beauty to the heart of the Middle East in Riyadh, Saudi Arabia.
Creezy Courtoy
Founder, President